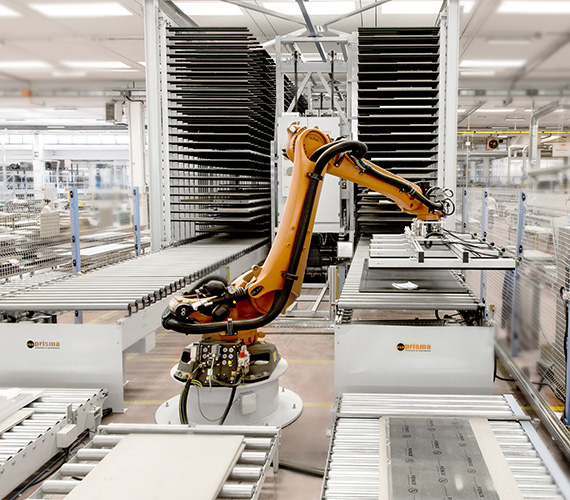 PRODUCTION EFFICIENCY
AND FLEXIBILITY
The efficiency and flexibility of FAB's production processes have enabled the company to grow, evolving from an artisan company creating units for living room furniture to a group that manufactures components for the entire furniture sector, distinguished both nationally and internationally.
Thanks to effective production processes, the flexibility of its people, and the versatility of its machines, as well as continuous investments in research and technological innovation, FAB is able to both manufacture components on a large scale and create unique, one-off products, and deliver them all over the world.
Over time, FAB has played an active role in stimulating change, its development increasingly driven by listening to and caring for customers.
FAB's progressive corporate strategy is characterized by a strong focus on the future, as well as by product diversification and a comprehensive offering, approaches that allowed the company to build trust with its customers and meet all of their needs.